vape pen kits seem to be more popular to smokers looking at e-cigs to quit smoking with, and we are so happy to see Uwell release the Nunchaku vape pen. What I guess that vape pens seem a natural progression from the top cigalikes, to vape pens and then to box mods, there's no real reason for it, it just happens that way!
Uwell Nunchaku 80W Full Kit
uwell nunchaku kit 80W Full Kit is a vape pen that houses a single 18650 battery, which is pretty unique, usually, vape pens come with built-in batteries to keep the size down. The removable battery means you can carry a spare around with you and replace whenever needed.
The Nunchaku can power from 5 watts to 80 watts, which is about standard for any single battery mod or pen. It small OLED Display is well placed and surprisingly easy to read, giving you all the information you need like battery life, wattage or temperature (pending on the mode you're in), the resistance of the coil in the tank, and the voltage.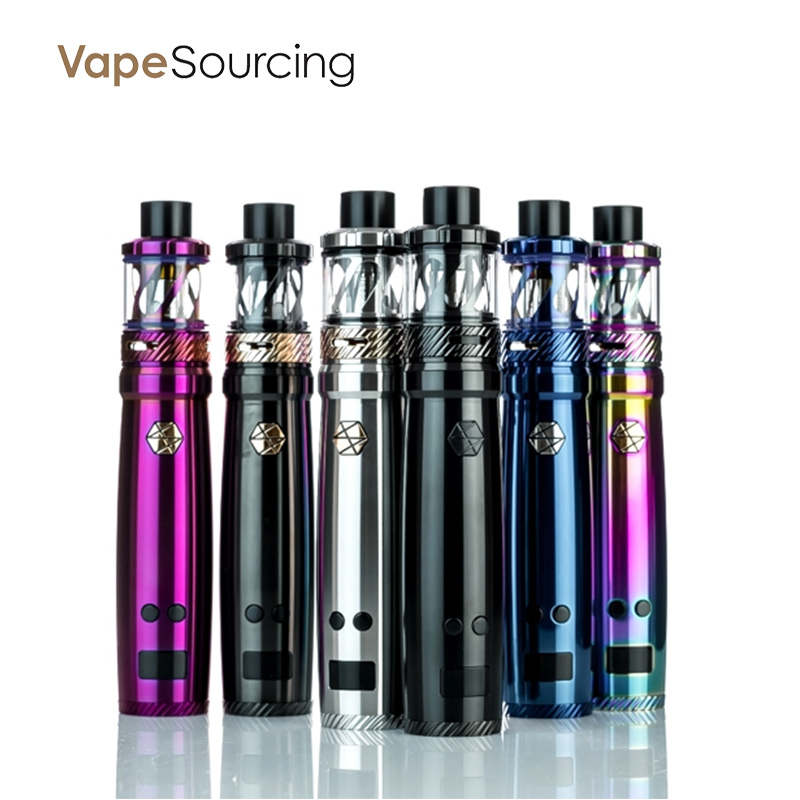 Uwell Nunchaku 80W Full Kit Specification
5ml Tank Capacity
Top Fill tank
4mm x 94.5mm Battery Housing
510 tank tread
5-80W power output
A voltage range of 0.7V – 7V
Uses 1 x 18650 battery (sold separately)
200-600F / 100-300℃ Temperature control range
Minimum Atomizer Resistance of 0.1-ohm
Uwell Nunchaku RDA Starter Kit 80W
Uwell Nunchaku RDA 80w Starter Kit is a new generation of tube mods, which includes an 80W Nunchaku Mod and Nunchaku RDA. And powered by a single 18650 battery with the maximum output can fire up to 80W. It also can be charged via USB port. The Nunchaku RDA Tank comes with a big post that has wide space for building single coils or dual coils. There are three modes including VW mode, TC mode and Bypass mode for different resistance options, it is also compatible with Squonk mod.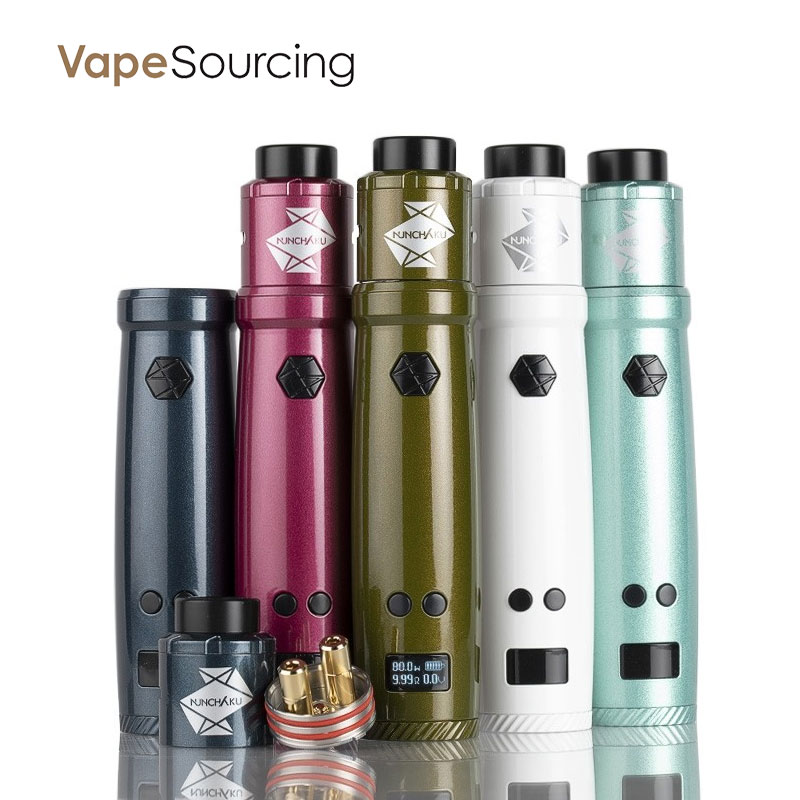 Uwell Nunchaku RDA features:
Size: 27.4 * 129.1mm
Material: Stainless Steel & POM
Power Range: 5-80W
Voltage: 0.7-7.0V
Resistance: 0.1-3ohm(VW) 0.1-1ohm(TC) 0.1-5ohm(Bypass)
Temperature Range:200-600F
Package: Gift Box
Uwell is doing a great step forward and should definitely be considered as one of the best e-cig products out there.
Where to buy the two uwell products? Here you go vapesourcing vape online store.

<<you may also like
https://vapesourcing.com/uwell-crown-4-tank.html

<<read more
A Nice DIY Starter Kit-Augvape Druga Foxy Box Mod & VOOPOO Rimfire RTA

برچسب‌ها: uwell nunchaku kit,nunchaku rda,